In the beginning of this year Nightforce released a new member of the ATACR family: 4-20×50 F1. It looks like the idea is to fill the gap between the other models.
If you are interested in some impressions, wait no more and please read bellow. 🙂
Our particular model is equipped with the TREMOR3 reticle.
All specs and what's in the box you can find in the Nightforce website here. We'll try to cover everything that is not written there.
First thing I noticed when looked trough the scope for the first time is that there is a "tunnel" in the x4-x5.5 range.
I've used scopes with tunneling in the past and it's something that can be really frustrating.
With other words in my opinion this range is unusable due to the lack of view angle.
On the other hand, the lenses are clear and sharp. Very well handled chromatic aberrations. Parallax adjustment is nice and smooth, zoom ring is a bit heavy, but not too much. Something that I'm not used to is that the zoom ring actually rotates the entire eye piece (including the flip up cap). The zoom lever nut is nice and IMO all scopes should come with such in the accessories.
Flip up caps are very solid and the flexible material should deliver long life.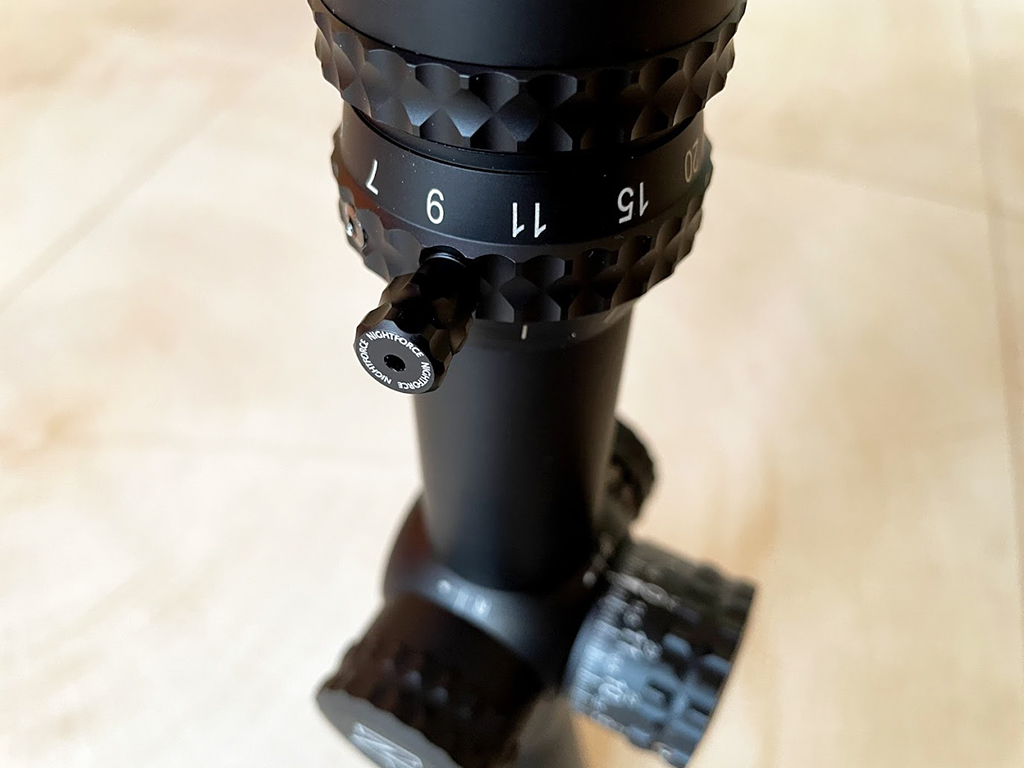 Turrets are nice and precise, the clicks are noticeable. Zero stop works as expected.
On thing I noticed is that both turrets clicks are kind of different feel. The windage clicks are a little bit "muted" compared to the vertical adjustment.
By default the windage turret comes with a cap, but it can be used fully as an external turret.
For a better look there is a thread protector for the cap in case you don't plan to use it.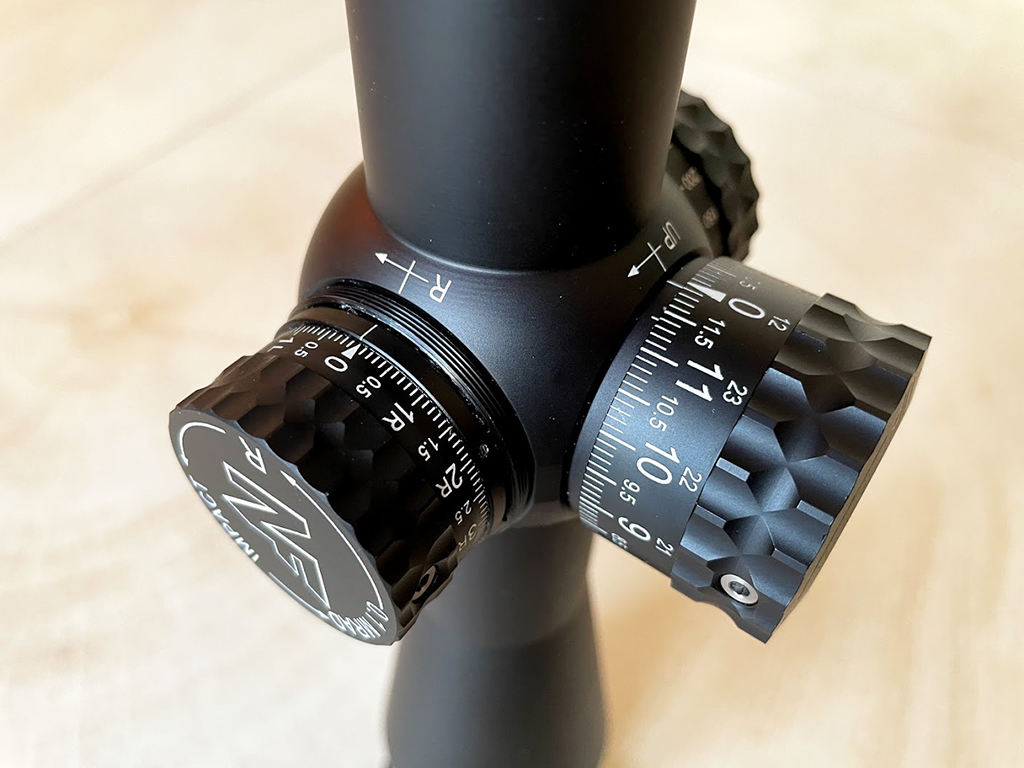 The reticle – TREMOR3. Looks very "busy" when I saw it online. However, in real life it looks fine and not too distracting. In order to deliver that feel you should know that it works good at higher magnification. I would say that between 4 and 8 magnification it's kinda too thin/small for anything than just a center shot. Going above it's getting better and starts to shine in the 12-20 range.
Reticle illumination is very cool. First it's electronic, which means you cannot forget it "On" from the knob and to wake up with no battery. Then we have 2 different colors – red and green and the illuminated parts are just several small dots, mostly on the vertical.
There are several levels of brightness, all of them perfect for the dark.
When you turn it back "On" it's starting from the last used color and brightness.

4-20 zoom range is a little bit strange for some users, but to be honest I never use my scope at higher than x16 magnification even at long ranges (1000m+), apart from the 100m group shooting, but even there x20 is more than enough to see clearly the target and the shots.
Probably the first question everyone will ask is about the price and alternatives.
Sadly, I didn't had a chance to check the ZCO 4-20 model, which is a little bit higher on the price, but more compact and probably better in some areas.
It's high quality glass, features and reliability makes NF ATACR 4-20 F1 what it should be – a great tactical scope.