When we talk dynamic shooting (IPSC etc) it's always about value.
Practicing drills on a close range means you wanna shoot a lot, but you don't want to break the bank. There are many great bullets out there, but when the shooting rate is high, every cent counts.
Usually good price means somehow discredited in terms of quality. Not anymore with the brand new LOS bullet – 55gr FMJ BT.
It's affordable, but can compete or even beat some of the much more expensive rivals out there.
Lets have a closer look of how it performs and what you can expect from it.
Out of 100 pieces we took on the scale, we only measured 6 different weights as follows: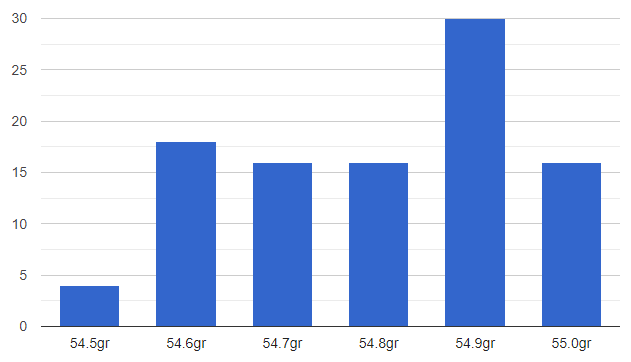 The bullet length is 18.80mm.
Diameter is a spot on, actually quite normal for all LOS bullets: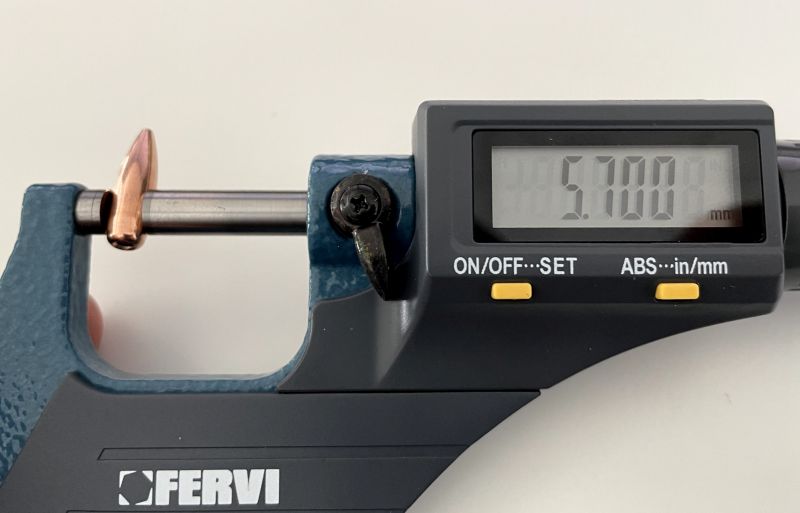 It didn't took long until we were on the range with some samples.
We used:
– Fiocchi cases
– Fiocchi small rifle primers
– Vihtavuori N530 powder
– 48.20mm ogive / 56.80mm COAL
Fired out of a 16″ barrel with 1:8 twist and 5r rifling on an AR15 platform, so a light crimp was applied with the Lee collet crimp die.
Measured speeds with MagnetoSpeed:
24.0gr – 887m/s
24.5gr – 911m/s
25.0gr – 922m/s

For this particular barrel 25.0gr is yet not enough, but we went conservative for the first test.
We didn't get a chance to test the grouping as the rifle was equipped with a red dot only, but we plan a test also on long range and we'll share the results as well.
Overall the 55gr FMJ bullet from LOS is pretty good. Works as expected and the pricing is very aggressive. Excellent choice for dynamic shooting.